August 2016 Louisiana Flood (from the Advocacy Center)
Thousands of Louisianans have been impacted by the historic floods of August 2016.  Our partners at the Advocacy Center have put together a resource page. Click here for their Emergency Information & Resources web page, which is will be updated as information is received or changes. (EXTERNAL LINK)
$900,000 Grant to Improve Educational Delivery to Hearing Impaired Preschoolers and Other Students With Disabilities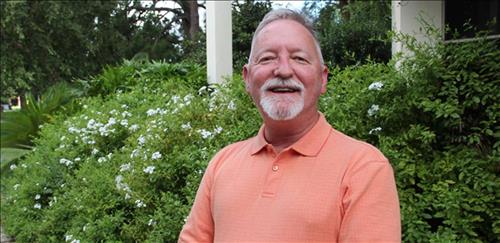 Michael Norman of the LSUHSC Human Development Center has been awarded a three-year $900,000 grant from the Louisiana Department of Education to develop resources that will help educators better serve hearing impaired preschoolers as well as other students with disabilities who struggle to communicate. As part of the grant, he will lead an interdisciplinary group of health and education professionals from across Louisiana as they develop a training curriculum designed to provide direct technical assistance to local school districts and support individual students across the state. The work is designed to specifically target preschoolers with cochlear implants and other students with multiple disabilities, including students with autism spectrum disorders, who often lack a formal means of communicating in school.
A Louisiana native and long-time service provider in the greater New Orleans area, Norman currently coordinates the Louisiana Deafblind Project for Children and Youth. The organization is a federally funded technical assistance grant though the U.S. Department of Education, Office of Special Education Programs and it is housed within the LSU Health New Orleans, School of Allied Health Professions, Human Development Center. Michael is on track to receive his Ph.D. in special education from UNO's Department of Special Education and Habilitative Services within the College of Liberal Arts, Education and Human Development this December.
HDC Employee Spotlight: Lauren Griffiths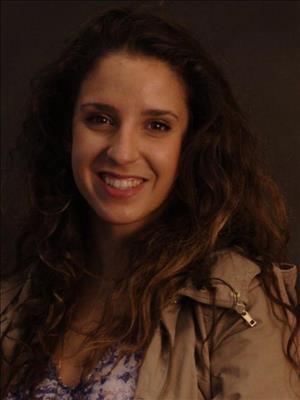 Lauren Griffiths recently began working with LSUHSC Human Development Center as coordinator for the Nutrition is for Everyone project, which aims to improve nutrition-related behaviors among people with disabilities and their family and friends. Lauren earned her BA in Communication Sciences and Disorders from Louisiana State University and her Master's in Public Health from the LSU Health Sciences Center. Hired by School of Public Health after graduation as a Research Associate, she worked on two studies: Trim Teens, a weight loss intervention for adolescent females, and the SILLY 2 Study, a clinical pediatric obesity study.  She is a founding member of LSUHSC's Students for Sustainability and the Raised Root Student Garden and continues to support the organization by sitting on the Faculty and Staff Advisory Board. She also helps to organize nutrition-focused workshops, classes, and courses on campus that bring students and community members together to learn about and from one another. In her spare time, Lauren tends her backyard garden and gives away the extra produce because she is terrified of using the pressure canner without adult supervision. She also indulges in creative outlets such as painting, knitting, and crafting with the help of her two cats who walk all over everything. Lauren can be reached at lgri10@lsuhsc.edu or you can visit her in her office in the Human Development Center in room 447.
Inaugural Newsletter from AUCD
Thanks to the Walmart Foundation, AUCD introduces the "Nutrition is for Everyone" program. The program's objective is to implement nutrition education interventions, including direct training for people with disability and community members across four states, which have the lowest consumption of fruits and vegetables for people with disabilities.
This is the first in a series of newsletters that will be sent on the first Wednesday of every month to observe #WellnessWednesday and to share healthy eating and nutrition tips for people with disabilities.
LASARD Webinar: Not a Lazy Kid Revisited
September 22, 2016
2:30-3:30 PM
Live online via Adobe Connect
Do you work with students who are impulsive, inflexible and who struggle with organization, planning and problem-solving? Do these students also have difficulty succeeding in school, interacting appropriately with peers and following through with assigned tasks or responsibilities both at home and at school?  These difficulties may not be because of lack of effort or desire to do well but due to difficulty with executive functioning skills.  The good news is that there are a variety of evidence-based strategies that have been proven effective and can be implemented in a wide range of settings for students in all grade levels.  This webinar will focus on those strategies that help with flexibility, emotionality, impulse control, planning and organizing and problem solving.
For more information, click here.
HDC News
HDC Awarded a Three Year Post-Secondary Apprenticeship for Youth (Pay Check) Pilot Contract with LRS/LWC

On July 25, 2016, the Human Development Center (HDC) received confirmation of being awarded a long-anticipated 3-year contract between LSU Health Human Development Center and Louisiana Workforce Commission (LWC)'s Louisiana Rehabilitation Services Division.  This three year apprenticeship pilot proposal will target students who are interested in pursuing post-secondary education and employment. 

The Pay Check pilot is a three semester post-secondary transition pilot between HDC, LRS, two public school systems, two public Charter school associations, Delgado Community College, and the University Medical Center-New Orleans.  Pay Check will prepare selected youth with disabilities who are eligible for LRS services age 18-22 years to acquire, practice and become competent in a wide range of Post-secondary, community and employment environments and settings to include Delgado Community College, the University Medical Center-New Orleans and the surrounding community. Pay Check is a first of its kind program in the entire United States, and quite possibly the world. 

Participating youth were recruited from partner public high schools and will maintain a "concurrent enrollment" status.  This arrangement allows for public high schools to collaborate with Pay Check staff to support participants to continue to address IEP goals and to pursue an alternate path to high school diplomas.

Louisiana Leadership Education in Neurodevelopmental and other Disabilities (LA LEND)

Jenny Lin, one of the LEND participants, shows off Chinese numbers. The only pictures we took during training were those of her posing in front of the board.

The Human Development Center was awarded a Leadership Education in Neurodevelopmental and other related Disabilities (LEND) grant from U.S. Department of Health and Human Resources, Health Resources and Services- Administration – Maternal Child Health Bureau on July 12, 2016.  This 5-year grant will support an interdisciplinary core faculty including Audiology, Developmental and Behavioral Pediatrics, Occupational, Physical and Speech-Language Therapy, Psychology (school and clinical), Special Education, Early Childhood Special Education, as well as Family and Self-advocate faculty.  In addition, consultant faculty for the Louisiana LEND include Physician Assistant, Pediatric Dentistry and Nursing with plans to expand to Public Health and other disciplines in the future. 

 

The overall purpose of LA LEND is to prepare health and education professionals, families and self-advocates, who represent the diversity of society to become leaders in Maternal Child Health-related fields.  These future leaders advocate for policies that encourage development, implementation and access to supports and services designed to improve the health and education of children with autism spectrum disorders (ASD) and other neurodevelopmental and related disabilities (NDD).

 

LA LEND provides interdisciplinary training and experiences for graduate students, families, self-advocates, and early-career professionals.  The program provides a stipend to Trainees who complete the 300+ hour program.  Over the course of 5-years, the program will prepare more than 45 future leaders in Maternal Child Health-related fields to understand and work toward enhanced quality of life outcomes achievable by people with ASD/NDD.  The inaugural class of LA LEND includes: two students pursuing Masters in OT, two community college students with ASD, an AUD candidate, a PTD candidate, a parent of a young man with ASD, and a student pursuing a Masters in Communication Disorders (SLP).

 

To read more about LEND programs follow this link: http://www.aucd.org/template/page.cfm?id=473 (EXTERNAL LINK)
HDC Upcoming Events and Trainings​
​
Resources
HDC Partners